Gegalvaniseerde tomatenkooien
Tomatenkooien aantallen ringen, dimeters, hoogten kunnen worden gemaakt op verzoek van de klant.
• Veilig voor planten en zal geen gevoelige schors of gebladerte krassen of irriteren.
• Dubbel beschermd: met zowel gegalvaniseerde als UV-beschermende poedercoating om duurzame producten te garanderen.
Kenmerken:
1) Configuratie:
a) 100% draad of strip.
b) Stijlvol, esthetisch en kan in een zeer kleine ruimte worden gebruikt.
2) Duurzaam, sterk voor langer gebruik. Geeft u de keuze in maat en beplanting.
3) De meest populaire kleuren zijn zwart, maar kunnen worden afgewerkt volgens uw keuze.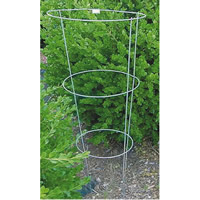 Product Categorie : Tomatenkooien