Buitenomheining Tijdelijke afrastering is ook bekend als Galvanzied Temp-afrastering, tijdelijk afrasteringpaneel en tijdelijke kettingschakelaar.
Tijdelijke afrastering, draagbare afrastering, afneembare afrastering.
Materialen: Milde staaldraad
Corrosievorm: thermisch verzinkt, elektrisch gegalvaniseerd
Toepassing:
1. Tijdelijke afrastering om bouwplaatsen en privé-eigendom te beveiligen.
2. Tijdelijke afrastering van residentiële woningbouwlocaties.
3. Tijdelijke afrasteringen en beheersingsbarrières voor groot publiek.
Evenementen, sport, concerten, festivals, bijeenkomsten etc.
Kenmerken: Het kan snel en eenvoudig worden geïnstalleerd, zonder de oppervlakte te verstoren door gaten te graven of funderingen te leggen.
Tijdelijke omheining bestaat uit hekpaneel en hekvoeten en klemmen.
Specificatie:
Wre diameter: 3.50mm, 4.00mm enzovoort.
Mesh opening: 60x150mm, 75x75mm, 75x100mm, 70x100mm, 60 x 75mm enzovoort.
LxB: en dus 2.1x2.4m, 1.8x2.4m, 2.1mx2.9m, 1.8x2.9m, 2.25x2.4m, 2.1x3.3m aan.
Paaldiameter: 25, 32, 40, 42, 48 enzovoort.
Verschillende specificaties zijn beschikbaar volgens speciaal verzoek van de klant of gedetailleerde tekeningen.
Hoofdmarkten: Australië, Canada, Amerika, Europese landen en Aziatische landen.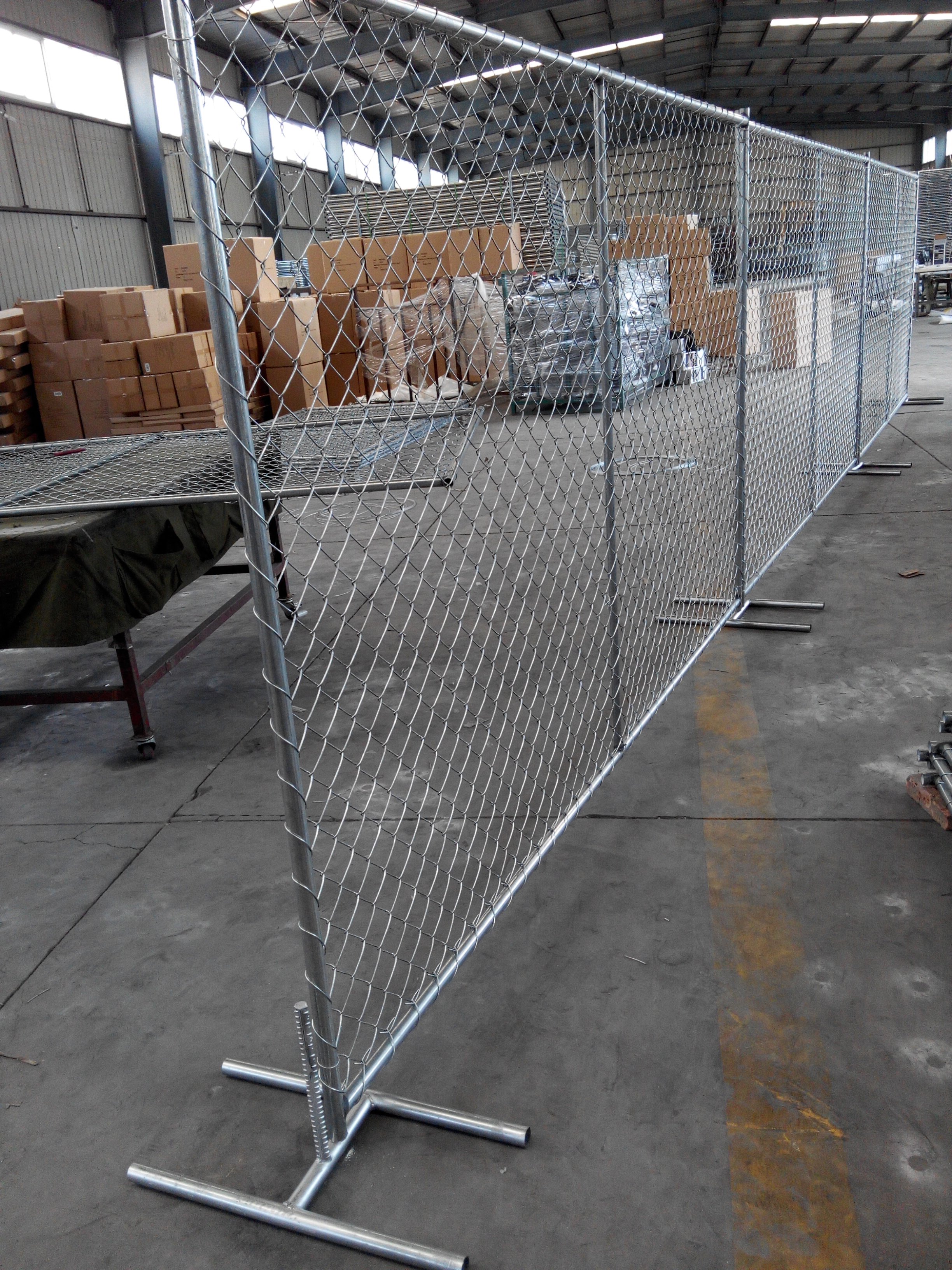 Product Categorie : Tijdelijke Omheining