Productomschrijving
De groen geschilderde omheining t palen met spade is perfect voor het ondersteunen van verschillende hoogte en gewicht hekken in boerderij of residentiële toepassingen. Wordt ook Green Painted Studded Fence T-posten genoemd, Green Painted Studded T-posten, T-post met spade. De paal is vervaardigd van gerecycled spoorwegstaal en weegt 0,95 lbs, 1,25 lbs. & 1.33lbs, etc. per voet. De paal is ontworpen in een [T "-configuratie, heeft noppen om de 2-1 / 2 inches om het hek te helpen ondersteunen, en bevat een 7 inch lang bij 3 inch brede stalen ankerplaat om de paal in de grond te stabiliseren.
Gemaakt van railstaal
Gewicht 1,25 lbs. per lin. voet, inclusief de ankerplaat
Gecoat met roestbestendige groene emailverf voor corrosiebescherming
Moet minimaal 12 in de grond worden gereden.
Gebruik de hekaandrijver of de voorhamer om de paal in de grond te rijden
Gegalvaniseerde stalen T-stijlclips (afzonderlijk verkocht) kunnen worden gebruikt om de omheining te bevestigen
SteelT Post

Materil

Common Steel & Rail Steel

Length

5' , 5.5' , 6' , 6.5' , 7' , 8' , 9' , 10'

Weight

0.85lbs/ft, 0.93lbs/ft, 0.95lbs/ft, 1.10lbs/ft, 1.25lbs/ft, 1.33lbs/ft, 1.50lbs/ft

Surface

color painted or galvanized

Usage

farm fencing,garden fencing

Packing

5pcs/bundle, 200pcs or 400pcs/pallet.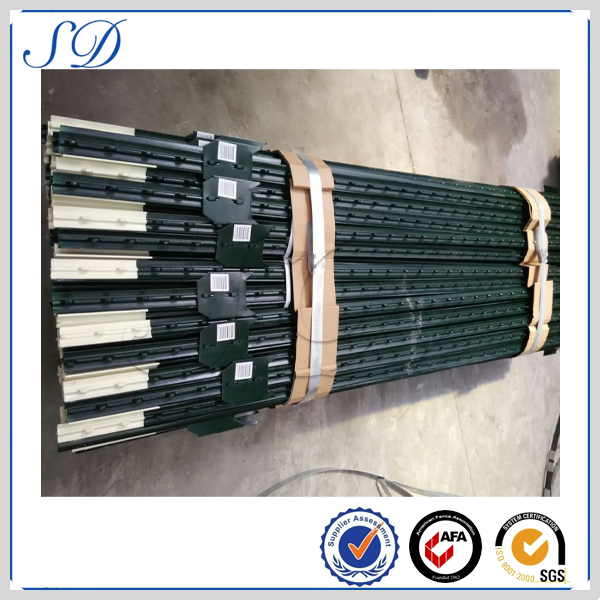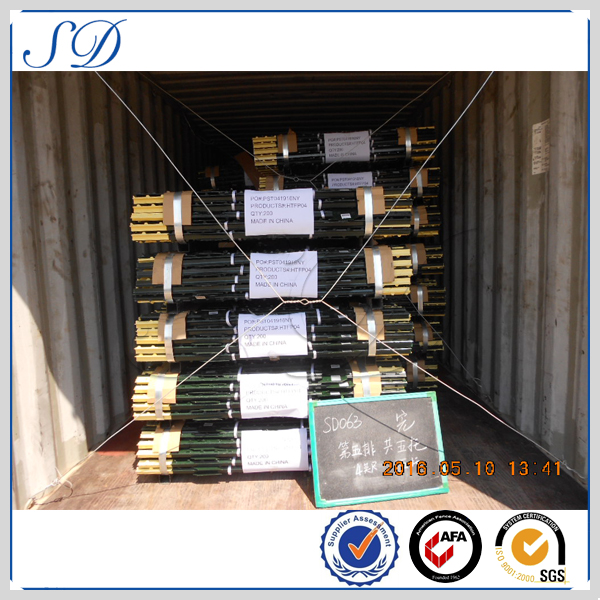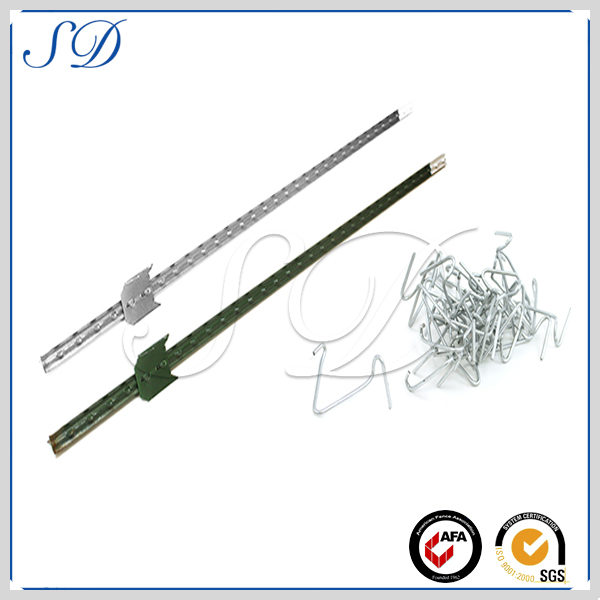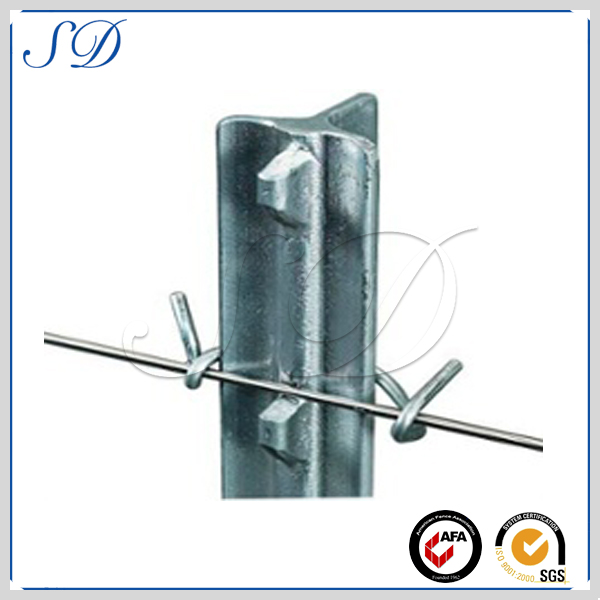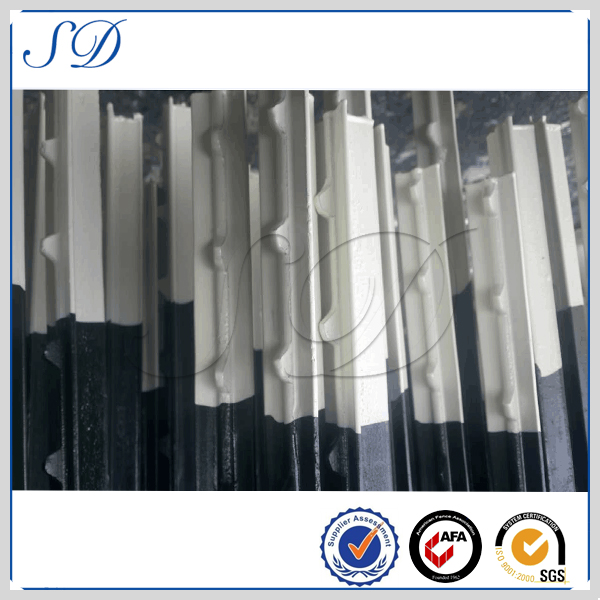 Product Categorie : Paaltje > Gestopt T Post