America Type Steel T Fence Post
Wordt ook America Type T Post, America Type T Fence Post, America Farm Fence Post genoemd.
Hekken worden veel gebruikt in onze productie en het leven, hebben een tuinhek, snelweg hek, gemeentelijke omheining, enzovoort, door het hek boord, horizontale zone plaat, hek post van drie delen. Verschillende vormen, de algemene vergadering met eenvoudige decoratie, bescherming voor het hoofddoel, het is erg populair in Europa en de Verenigde Staten. Afwezigheidspost: zoals Australië Star piket, Steel Y post, T post etc.
Toepassing:
Een stalen hekpaal, ook wel (afhankelijk van het ontwerp of land) een T-stijl, een Y-stijl of varianten op een sterrenpost genoemd, is een soort hekstijl of een paal. Ze zijn gemaakt van staal. Ze kunnen worden gebruikt om verschillende soorten draad of gaas te ondersteunen.
Inpakken:
Gebruikt hout / multiplex
De speciale grootte en de specificatie zijn beschikbaar volgens de eis van klanten.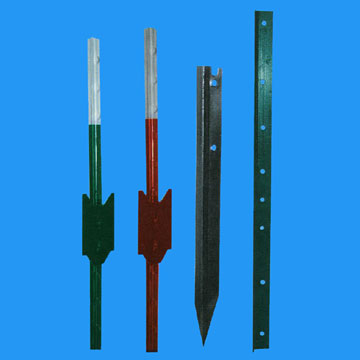 Product Categorie : Paaltje > Gestopt T Post